Our True CREATOR And Redeemer.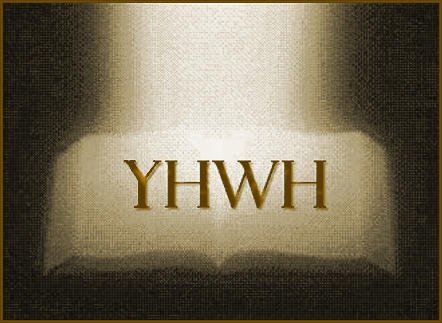 I alone am [YHWH/Yahweh], and
there is no savior except me.
(Isaiah 43:11)

Our True CREATOR And Redeemer.
The true Savior, is NOT who you think He is.
When we read in the Hebrew Scriptures [OT]:
(2 Samuel 7:24)[1] (LEB) You have established your people Israel for yourself as a people forever, and you, O Yahweh, have become their SOVEREIGN.
Is it possible that you might have been taught, while playing attending church, that (2 Samuel 7:24) is speaking of a co-existing, pre-born 'god', later to become known as the man called 'Jesus', and that he is our CREATOR? If you do, it's no small wonder, because before there ever was a [New Testament]™, there existed only the Hebrew Scriptures [also known as the Torah, Tanakh, or for you 'christians' the OT]. As we shall see, the only valid purpose of the so-called [New Testament]™ is to get you to believe in their* counterfit 'man-god' saviour mythology, along with all it's lies, deceptions, and untruths.
*The 'Council of Nicaea', are the verifiable falsifiers of the ETERNAL's Holy Hebrew Scriptures, and authors of the [New Testament]™ book of deception!
Let us read something that all the [deacons, ministers, pastors, priests, popes, and all other religious leaders combined] seem to have forgotten:
(Malachi 1:6) (LEB) A son honors his father, and a slave his master; but if I am a father, where is my honor, and if I am a master, where is my reverence? says Yahweh of hosts to you, O priests, who despise my name.
In these few words, we can see that we are not paying due honor to our CREATOR. This world pays honor to the 'man-god Jesus', to Mary the 'beloved virgin', and to the 'Holy Ghost', of the holy roman triad. Yes, this is the triad of the church of Rome, but inside the Protestant movement it is a little different. It is 'the Father, the Son, and the Holy Spirit'. Yes, it is different because it is a differenct grouping. But we must remember always that the CREATOR is Spirit and that spirit is eternal.
The ETERNAL[2] of Hosts, is the CREATOR of Israel, the Living CREATOR, the SOVEREIGN King of the Universe, and The Mighty One of Israel. The ETERNAL is a CREATOR, Who is full of mercy and grace, the sublime CREATOR Who dwells in eternity, Whose name is High and Righteous, and Who is above ALL created beings.
I know that it is not easy to unlearn the learned, but we must be conscientious that we pay honor and fidelity, only to the One True CREATOR, Savior and Redeemer, the Only True, Mighty One of Israel. Moreover, we should be aware that the "father which art in heaven" spoken of in the [New Testament]™ book of lies, is 'baal' the cheif deity of the Babylonial triad, and is NOT the CREATOR referred to in the Hebrew Scriptures. For greater detail on this subject, please see: "Religious Saviors And Their Claims".
If we examine the Hebrew Scriptures very carefully, (or the "Old Testament" as it's called by the 'christian' world and the church in Rome), we can be sure that there is but one True CREATOR, Savior, and Redeemer. This being YHWH, is most definitely not the impotent 'man-god Jesus' of the [New Testament]™:
(Deuteronomy 7:8) (WEB) but because Yahweh loves you, and because he desires to keep the oath which he swore to your fathers, Yahweh has brought you out with a mighty hand, and redeemed you out of the house of bondage, from the hand of Pharaoh king of Egypt.

(Deuteronomy 32:39) (LEB) See, now, that I, even I am he, and there is not a CREATOR besides me; I put to death and I give life; I wound and I heal; there is not one who delivers from my hand!

(Exodus 6:6) (WEB) Therefore tell the children of Israel, 'I am Yahweh, and I will bring you out from under the burdens of the Egyptians, and I will rid you out of their bondage, and I will redeem you with an outstretched arm, and with great judgments:"

(Isaiah 43:11) (KJV) "I, even I, am the ETERNAL, and BESIDES ME THERE IS NO SAVIOR.

(Isaiah 44:21) (KJV) "Tell and bring forth your case; yes, let them take counsel together. Who has declared this from ancient time? Who has told it from that time? Have not I, the ETERNAL? And there is no other CREATOR besides Me, a just SOVEREIGN and a Savior; there is none besides Me".

(Isaiah 63:8) (KJV) "For He [ETERNAL] said, 'Surely they are My people' ...So He became their Savior.

(Hosea 13:4) (KJV) Yet I am the ETERNAL your SOVEREIGN. Ever since the land of Egypt, and you shall know no CREATOR but Me; for there is no Savior besides Me".
Through these verses we can see perfectly that He who is speaking is Yahweh, or The ETERNAL CREATOR; SOVEREIGN of the universe, and not the false idol 'man-god Jesus'; because if it was, then the people called Israel, would no longer belong to the CREATOR YHWH.
(2 Samuel 7:23) (LEB) Who is like your people, like Israel? Israel is the one nation on earth whose CREATOR led them, in order to redeem a people for himself, and to make a name for himself, and to do for you the great and awesome things for your land in the presence of your people whom he redeemed for himself from Egypt, from the nations and their [false] 'gods'.
Do we want more clarity? Who are the people who belong to the ETERNAL CREATOR"? Is it Israel, or the gentile nations? Here you have the answer:
(Isaiah 41:14) (AMP) Fear not, you worm Jacob, you men of Israel! I will help you, says the ETERNAL; your Redeemer is the Holy One of Israel.

(Isaiah 43:1) (DRA) And now thus saith the ETERNAL that created thee, O Jacob, and formed thee, O Israel: Fear not, for I [ETERNAL] have redeemed thee, and called thee by thy name [Israel]: thou art mine.

(Isaiah 43:10-11) (KJV) 10Ye are my witnesses, saith the ETERNAL, and my servant whom I have chosen: that ye may know and believe me, and understand that I am he: before me there was no CREATOR formed, neither shall there be after me. 11I, even I, am the ETERNAL; and beside me there is no saviour.

(Isaiah 43:13) (CEV) I am the ETERNAL now and forever. No one can snatch you from me or stand in my way.

(Isaiah 43:25) (HCSB) "It is I, I who for My own sake wipe your transgressions away and remember your sins NO MORE."
More evidence of [New Testament]™ deceptions, lies, and untruths:
Where Does It Come From:
(Isaiah 44:6) (LEB) "Thus says Yahweh, the king of Israel, and its redeemer, Yahweh of hosts: "I am the first, and I am the last, and THERE IS NO CREATOR BESIDES ME".
Can we want it any clearer? It is impossible! We CANNOT ARGUE that the self-proclaimed wannabe 'man-god Jesus', is quote-unquote "the Alpha and Omega, the beginning and the end, the first and the last". (Revelation 22:13). No matter how many times, or how many ways he says it, it's still a big fat lie!
(Isaiah 44:24) (TLB) The CREATOR, your Redeemer who made you, says: All things were made by Me; I alone (meaning no second or third member of a "multi-godhead") stretched out the heavens. By myself (again meaning no second or third member of a "multi-godhead") I made the earth and everything in it.
These words are crystal clear. It is the CREATOR only that can Redeem, that can Create, Who unaided, stretched out the heavens; Who unaided, spread out the earth. It was not the false 'man-god Jesus', of the equally false [New Testament]™ book of deception:
(Isaiah 41:4) (GW) Who has accomplished this? Who has determined the course of history from the beginning? I, the CREATOR, was there first, and I will be there to the end. I am the one!

(Isaiah 43:3) (TLB) "For I am the ETERNAL YOUR CREATOR, YOUR SAVIOR, the Holy One of Israel.
How concise and to the point! The only Savior of mankind, is the ETERNAL CREATOR Himself. Again, it's not the false 'man-god Jesus', of the equally false [New Testament]™ book of deception.
All of us have been taught that we need an intercessor to obtain salvation. But, is this the truth? Let us read what the Hebrew Scriptures say:
(Isaiah 47:4) (HCSB) The Holy One of Israel is our Redeemer; Yahweh of Hosts is His name.

(Isaiah 45:21-22) (TLB) 21Consult together, argue your case and state your proofs that idol worship pays! Who but the ETERNAL has said that these things concerning Cyrus would come true? What idol ever told you they would happen? For there is no other CREATOR but me, a just SOVEREIGN and a Savior, no, not one! 22Let all the world look to me for salvation! For I am the CREATOR; there is no other.
The wrightings in (John 1:1-3, and John 14:6) of the so-called [New Testament]™ say just the opposite. Regardless of the twisted and perverted words written by man, it was the ETERNAL CREATOR, Who created all things, not the false deity 'Jesus' the impostor.
How then, have we come to believe the falsehood, that 'Jesus', whom the creator calls a false prophet, already saved mankind; when the ETERNAL CREATOR claims that right for himself? This is what we learn when we play attend church. However, do not be fooled. This has been a well-hidden fact ever since the 'Council of Nicaea' [deceptivly, intentionally, purposefully, and willfully] hid the facts, and substituted their deceptions and lies in their place!
Sadly, the 'Christian' world is taught that the false 'man-god Jesus', not the ETERNAL CREATOR, is the redeemer. Quoting from Hastings' Dictionary of the Bible, Oct. 1994: "The death of 'Jesus' [the ETERNAL CREATOR cannot die], was an expiatory sacrifice by which those (of us) who avail themselves of it are literally redeemed from the wrath of 'God' that rested on them, and from all other effects of sin. It is Paul who works out this idea most systematically with his statement that the penalty for sin was Nailed To The Cross, though all the [New Testament]™ writers share it. They claim, the immediate effect of "christ's" redeeming death is to free us from sin and guilt, and to annul condemnation (Romans 8:1, Romans 8:33, Romans 8:34); ultimately from death itself'. (Romans 8:23). To fully explore this issue, please read: "Are We Saved By Grace?" and "Is Blood Required To Atone For Sin?".
So why is the so-called [New Testament]™ filled from cover to cover with all manner of falsehoods, inaccuracies and outright lies? One reason is that anciently, the rebellious people of the fallen house of Israel, did not like to hear about the ETERNAL's holy commandments and his hatred of sin; they desired that they might no more be reminded of these things:
(Isaiah 30:8-11) (TLB) 8Now go and write down this word of mine concerning Egypt, so that it will stand until the end of time, forever and forever, as an indictment of Israel's unbelief. 9For if you don't write it, they will claim I never warned them. 'Oh no', they'll say, 'you never told us that!' For they are stubborn rebels. 10They tell my prophets, 'Shut up, we don't want any more of your reports!' Or they say, Don't tell us the truth; tell us nice things; tell us lies. 11Forget all this gloom; we've heard more than enough about your 'Holy One of Israel' and all he says.
More recently, in 325 AD, Roman Emperor Constantine I, issued a decree to the church in Rome, to convene a council of Christian bishops representing all of Christendom, the primary goal of which, was to attain consensus in the church, the main goal being, the settlement fabrication of the Christological issue of the nature of the 'Son of God' and his relationship to 'God the Father'. Secondary accomplishments falsifications included the construction of the first part of the Creed of Nicaea, establishing uniform observance of the date of Easter [instead of passover], and promulgation of early canon law fallacies.
Yet, even so, the ETERNAL yearns to save you, to show you His truths, He longs to see you walk in His ways. And He promises to save you if you do:
(Deuteronomy 4:27-31) (NKJV) 27And the ETERNAL will scatter you among the peoples, and you will be left few in number among the nations where the ETERNAL will drive you. 28And there you will serve gods, the work of men's hands, wood and stone, which neither see nor hear nor eat nor smell. 29But from there you will seek the ETERNAL your CREATOR, and you will find Him if you seek Him with all your heart and with all your soul. 30When you are in distress, and all these things come upon you in the latter days, when you turn to the ETERNAL your CREATOR and obey His voice 31(for the ETERNAL your CREATOR is a merciful SOVEREIGN), He will not forsake you nor destroy you, nor forget the covenant of your fathers which He swore to them.

(1 Chronicles 16:11) (KJV) Seek the ETERNAL and His strength; Seek His face continually.

(Psalms 14:2) (KJV) The ETERNAL has looked down from heaven upon the sons of men To see if there are any who understand, Who seek after the ETERNAL.

(Psalms 63:1) (KJV) O ETERNAL, You are my CREATOR; I shall seek You earnestly; My soul thirsts for You, my flesh yearns for You, In a dry and weary land where there is no water.

(Proverbs 8:17) (KJV) I love those who love me; And those who diligently seek me will find me.

(Isaiah 45:19) (KJV) I have not spoken in secret, In some dark land; I did not say to the offspring of Jacob, 'Seek Me in a waste place'; I, the ETERNAL, speak righteousness, Declaring things that are upright.

(Isaiah 55:6-7) (KJV) Seek the ETERNAL while He may be found; Call upon Him while He is near. Let the wicked forsake his way And the unrighteous man his thoughts; And let him return to the ETERNAL, And He will have compassion on him, And to our CREATOR, For He will abundantly pardon.

(Jeremiah 29:11-14) (NASB) 11For I know the plans that I have for you, declares the ETERNAL, 'plans for welfare and not for calamity to give you a future and a hope. 12Then you will call upon Me and come and pray to Me, and I will listen to you. 13You will seek Me and find Me when you search for Me with all your heart. 14I will be found by you,' declares the ETERNAL, 'and I will restore your fortunes and will gather you from all the nations and from all the places where I have driven you,' declares the ETERNAL, 'and I will bring you back to the place from where I sent you into exile.

(Jeremiah 29:13) (KJV) You will seek Me and find Me when you search for Me with all your heart.

(Jeremiah 50:4) (KJV) In those days and at that time," declares the ETERNAL, "the sons of Israel will come, both they and the sons of Judah as well; they will go along weeping as they go, and it will be the ETERNAL their CREATOR they will seek.

(Hosea 10:12) (KJV) Sow with a view to righteousness, Reap in accordance with kindness; Break up your fallow ground, For it is time to seek the ETERNAL Until He comes to rain righteousness on you.

(Zephaniah 2:3) (KJV) Seek the ETERNAL, All you humble of the earth WHO HAVE CARRIED OUT HIS ORDINANCES; Seek righteousness, seek humility. Perhaps you will be hidden In the day of the ETERNAL'S anger.
Look what will happen to those who stubbornly refuse to admit that there is only one ETERNAL CREATOR and SOVEREIGN of the universe, and to all who ridicule and oppress those who do:
(Isaiah 49:26) (KJV) And I will feed them that oppress thee with their own flesh; and they shall be drunken with their own blood, as with sweet wine: and all flesh shall know that I the ETERNAL am thy Saviour and thy Redeemer, the mighty One of Jacob.
Do any of us believe that we need to pay some price for our salvation? Then be very attentive to these words. "For thus said the ETERNAL: you were sold for no price, and shall be redeemed without money". (Isaiah 52:3). Is our CREATOR angry with us? "When I was very angry I hid My face from you for a short time. But with loving-kindness that lasts forever I will have pity on you", says the ETERNAL Who bought you and saves you". (Isaiah 54:8). Yes, the ETERNAL now has a slight anger with us, and it is to HIM you should turn for forgiveness, because no amount of crying for salvation, to the false 'man-god Jesus' found in the equally false [New Testament]™ book of deception, will help. For he does not exist.
(Isaiah 59:20) (GNT) The ETERNAL says to his people, 'I will come to Jerusalem to defend you and to save all of you that turn from your sins'.

(Isaiah 66:1-2) (LEB) 1Thus says Yahweh: Heaven is my throne, and the earth is the footstool for my feet. Where is this house that you would build for me? And where is this resting place for me? 2And my hand has made all these things, and all these came to be, declares Yahweh, but I look to this one: to the humble and the contrite of spirit and the one frightened at my word.
There it is! We must humbly turn back to our Loving CREATOR, Redeemer, and Saviour, for when we do:
(Isaiah 60:16) (ESVUK) "You shall suck the milk of the nations, you shall nurse at the breast of kings; and you shall know that I, the ETERNAL am your Saviour and your Redeemer, the Mighty One of Jacob".
Is there something stronger than being dead? Well, we know the answer.
(Jeremiah 31:11) (JUB) "For the ETERNAL has ransomed Jacob, and redeemed him from the hand of him [death] that was stronger than he".
Why will He do this?
(Jeremiah 50:34) (AMP) "Their Redeemer is strong; the ETERNAL of hosts is His name. He will surely and thoroughly plead their case and defend their cause, that He may give rest to [the land of Israel and to the Babylonian-enslaved nations of] the earth, but unrest to the inhabitants of Babylon".

(Hosea 12:6) (KJV) "Therefore turn thou to the ETERNAL: keep mercy and judgment and wait on thy CREATOR continually".
The "Chrstian" world has been too long away from its CREATOR, the One True ETERNAL CREATOR. Instead it has followed a 'man-god Jesus'; and a woman, Mary 'the beloved virgin'; and a 'holy ghost', all of them borrowed from the Babylonian Mystery Religion.
Speaking further to His people, the CREATOR says,
(Hosea 13:4) (TLB) I alone am the ETERNAL, your CREATOR, and have been ever since I brought you out from Egypt. You have no SOVEREIGN but me, for there is no other Savior.
Speaking of Moses, and to us as well, Nehemiah says to us,
(Nehemiah 1:10) (LEB) "They are your servants and your people whom you have redeemed by your great power and by your strong hand".
However, there are even more promises to us from our CREATOR.
(Zechariah 10:8) (TLB) "When I whistle to them, they'll come running, for I have bought them back again. From the few that are left, their population will grow again to former size".
When David prayed to the CREATOR, he said to Him:
(Psalms 19:14) (LEB) "Let the words of my mouth and the meditation of my heart be acceptable in your presence, O Yahweh, my rock and my redeemer".

(Psalms 49:15) (TLB) "But as for me, the ETERNAL will redeem my soul from the power of death, for he will receive me".

(Psalms 78:35) (NASB) "And they remembered that the ETERNAL was their rock, And the Most High SOVEREIGN their Redeemer".

(Psalms 103:1-5) (KJV) 1Bless the ETERNAL, O my soul: and all that is within me, bless His holy name. 2Bless the ETERNAL, O my soul, and forget not all His benefits: 3Who forgiveth all thine iniquities; who healeth all thy diseases; 4Who redeemeth thy life from destruction; who crowneth thee with lovingkindness and tender mercies; 5Who satisfieth thy mouth with good things; so that thy youth is renewed like the eagle's.
Why dear reader, is it so hard to Honor, Love, and obey The ETERNAL CREATOR as we should:
(Psalms 118:27) (GNT) The CREATOR is ETERNAL; he has been good to us. With branches in your hands, start the festival and march around the altar.
We must do the same thing that David did. The Psalmist continues.
(Psalms 130:7-8) (LEB) 7O Israel, wait for Yahweh. For with Yahweh there is loyal love, and with Him there is abundant redemption. 8And He will redeem Israel from all its iniquities.

(Psalms 135:5-6) (TLB) 5I know the greatness of The ETERNAL, that He is greater far than any other 'god'. 6He does whatever pleases Him throughout all of heaven and earth and in the deepest seas.
Job gives us another viewpoint in:
(Job 19:25) (DRA) For I know that my Redeemer liveth, and in the last day I shall rise out of the earth.
It is the ETERNAL CREATOR, Who will testify before the world and the universe, and He has all the reason in the world to do it. The ETERNAL ONE is the only Vindicator, Redeemer, and Savior. There is no other, no, not one! He lovingly advises us:
(Isaiah 43:10-13) (TLB) 10But I have witnesses, O Israel, says the ETERNAL! You are my witnesses and my servants, chosen to know and to believe me and to understand that I alone am the ETERNAL. There is no other CREATOR; there never was and never will be. 11I am the ETERNAL, and there is no other Savior. 12Whenever you have thrown away your idols, I have shown you my power. With one word I have saved you. You have seen me do it; you are my witnesses that it is true. 13From eternity to eternity I am the ETERNAL. No one can oppose what I do.
We have forsaken the MIGHTY ONE of Israel.
Prophet And Dreamers Of Dreams:

(Deuteronomy 13:1-5) (WEB) 1If a prophet or a dreamer of dreams arises among you, 2and he gives you a sign or a wonder, and the sign or the wonder comes to pass, of which he spoke to you, saying, "Let us go after other gods" (which you have not known) "and let us serve them" [even if it is himself]; 3you shall not listen to the words of that prophet, or to that dreamer of dreams; for Yahweh your CREATOR is testing you, to know whether you love Yahweh your CREATOR with all your heart and with all your soul. 4You shall walk after Yahweh your CREATOR, fear him, keep his commandments, and obey his voice, and you shall serve him, and cling to him. 5That prophet, or that dreamer of dreams, shall be [PUT TO DEATH], because he has spoken rebellion against Yahweh your CREATOR, who brought you out of the land of Egypt, and redeemed you out of the house of bondage, to draw you aside out of the way which Yahweh your CREATOR commanded you to walk in. So you shall remove the evil from among you.

Everybody Else:

(Deuteronomy 13:6-10) (WEB) 6If your brother, the son of your mother, or your son, or your daughter, or the wife of your bosom, or your friend, who is as your own soul, entices you secretly, saying, Let us go and serve other 'gods', which you have not known, you, nor your fathers; 7of the 'gods' of the peoples who are around you, near to you, or far off from you, from the one end of the earth even to the other end of the earth; 8you shall not consent to him, nor listen to him; neither shall your eye pity him, neither shall you spare, neither shall you conceal him; 9but you shall surely kill him. Your hand shall be first on him to put him to death, and afterwards the hands of all the people. 10You shall stone him to death with stones, because he has sought to draw you away from Yahweh your CREATOR, who brought you out of the land of Egypt, out of the house of bondage.
It is vital that you understand how abominable The ETERNAL CREATOR and SOVEREIGN of the universe views [false prophets, false idols, false 'gods', false saviors], [and those who promote them], either intentionally or unintentionally.
Make no mistake about it. The self-proclaimed 'son of god', met the fate of a false prophet [PUT TO DEATH], even though much of what he said, and did, came to pass. It is also a test and a warning to see if you can be tricked into believing such a one. Just as the CREATOR allowed the adversary of man to deceive Adam and Eve in the garden, He continues to allow the adversary of man to deceive you today with the so-called [New Testament's]™ false covenant! Also see: (Deuteronomy 28:20, Deuteronomy 29:25-26, Deuteronomy 31:16-18, Judges 10:10, Judges 10:13, 1 Samuel 8:8, 1 Kings 11:33, 1 Kings 19:10, 2 Kings 22:17, 2 Chronicles 7:19-20, Isaiah 1:4, Jeremiah 1:16, Jeremiah 2:13).
So who are you going to believe? The ETERNAL CREATOR and SOVEREIGN of the universe, or some counterfit 'man-god' saviour mythology, of an equally counterfit [New Testament]™ book of deception? The hour is late in this earth age, and the time is too short to be playing attending church. The Hebrew Scriptures [OT] is written to the people of the 13 tribes of Israel, now scattered among all the nations of the earth, who are destined to become a kingdom of priests, a holy nation unto the ETERNAL (Exodus 19:3-7). He is calling. Won't you answer Him today? Also see: (2 Chronicles 30:9, Nehemiah 1:9, Job 22:23, Isaiah 44:22, Jeremiah 24:7, Lamentations 3:40, Hosea 6:1, Hosea 12:6, Hosea 14:1, Joel 2:12, Zechariah 1:3).
These are powerful and wise words the ETERNAL CREATOR has given you today. We can obtain these promises and blessings if we repent, and return our understanding and love back to The One True CREATOR, Redeemer, and Savior, and walk in all His ways. The Mighty ONE of Israel has reached out, and called on you today. He eagerly awaits your reply.

Footnotes:
[1] [a] All scriptural links point to the Bible Gateway, A Searchable Online Bible In Over 100 Versions And 50 Languages, located at "BibleGateway.Com", a vast biblical resource containing all the major texts and reference materials useful for in-depth bible studies. Most scriptual quotations are from the (KJV) of the Bible, however versions noted in (parentheses) should also be consulted. [b]All Strong's scriptural references point to the Blue Letter Bible Lexicon, located at "BlueLetterBible.Org", another vast biblical resource which has over 4,000,000 links available, pointing to more than 165,000 pages of concordances, lexicons, dictionaries, commentaries, images, and several Bible versions. [c]All quotes in this article are from The Tanakh, The Holy Scriptures, (Philadelphia, Jerusalem: Jewish Publication Society) 1985, and should be referred to as well.
[2] Yahweh sometimes rendered YHWH, is the one name that is unique to the God of the Hebrew Scriptures. This name means "self-existent or eternal". It is the name God revealed to Moses: (Exodus 3:14). The name Yahweh is sacred. The Jews considered it unpronounceable and incommunicable, believing that uttering it would draw His attention onto them personally, and they would die. (Exodus 19:16-20:21). Note: "ETERNAL" replaces "Lord" throughout; "CREATOR" or "SOVEREIGN" replaces "God" throughout.
[3] Read the article: "The Eternal's Test".