Studying Scripture On The Sabbath.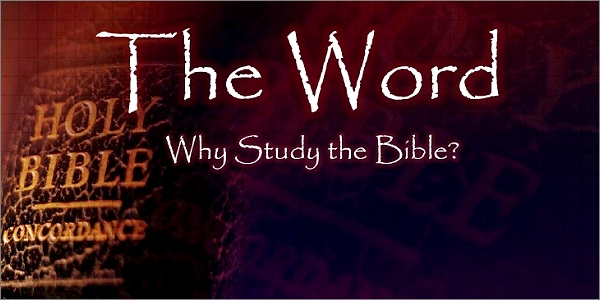 Studying Scripture On The Sabbath.
The missing link on the CREATOR's most important Feast, is the purpose
and meaning of communing with the Almighty CREATOR on the Sabbath.
The CREATOR designed the Sabbath for two main reasons: to commemorate creation and as a sign of salvation:
(Exodus 20:11)[1] (NKJV) For in six days the CREATOR made the heavens and the earth, the sea, and all that is in them, and rested the seventh day. Therefore the CREATOR blessed the Sabbath day and hallowed it. - (ALL Versions).
This Scripture commemorates creation by drawing together three separate, but related, events:

1. The CREATOR finished His work of creating the universe, in six days.
2. The CREATOR rested on the seventh day, because His creation work was finished.
3. The CREATOR blessed, sanctified, and named the seventh day, because on it He rested.
The important thing to notice is this: no commandment is made in this text. The seventh day is differentiated and set apart (sanctified) from the other six creation days, and given a specian name [Sabbath] meaning rest. It is assigned a special significance (blessing) by the CREATOR, based on the fact that it was the day on which the CREATOR rested. All subsequent commands to keep the Sabbath, assume that the sanctity of the seventh day has already been established [here, at creation] by the CREATOR.
Later, the CREATOR further defines the conditional purpose of His statutes, regulations, and Sabbaths as a sign of salvation which, if a person does them, they will live and be sanctified:
(Ezekiel 20:10-12) (LEB) 10And I brought them [the house of Israel] out from the land of Egypt, and I brought them [the house of Israel] to the desert, 11and I gave my statutes to them [the house of Israel], and my regulations I made known to them [the house of Israel], which, if a person does them, then he will live by them. 12And also my Sabbaths I gave to them [the house of Israel] to be a sign between me and between them [the house of Israel] so they [the house of Israel] would know that I, Yahweh, am the one sanctifying them [the house of Israel].

Also see: (Ezekiel 20) (NKJV) for the complete context.
In the above passage the English word [sanctifying] or 'sanctify', is (Strongs #H6942) [qadash] meaning: to consecrate, sanctify, prepare, dedicate, be hallowed, be holy, be sanctified, be separate, can only apply to them [the house of Israel], if they honor their promise to observe all His regulations, statutes, and Sabbaths. Most people assume that the Sabbath was, and is, binding on all people. But that simply is not the case. So who is the Sabbath binding on:
(Exodus 31:13-17) (NKJV) 13Speak also to the children of Israel, saying: Surely My Sabbaths you shall keep, for it is a sign between Me and you throughout your generations, that you may know that I am the SOVEREIGN who sanctifies you. 14You shall keep the Sabbath, therefore, for it is holy to you. Everyone who profanes it shall surely be put to death; for whoever does any work on it, that person shall be cut off from among his people. 15Work shall be done for six days, but the seventh is the Sabbath of rest, holy to the ETERNAL. Whoever does any work on the Sabbath day, he shall surely be put to death. 16Therefore the children of Israel shall keep the Sabbath, to observe the Sabbath throughout their generations as a perpetual covenant. 17It is a sign between Me and the children of Israel forever; for in six days the CREATOR made the heavens and the earth, and on the seventh day He rested and was refreshed.
Now you might be thinking that, that leaves you out in the cold without access to the Almighty CREATOR. And indeed each religious denomination on earth, goes out if it's way to have you believe exactly that. According to them, if you do not belong to 'their' group, you're simply going to hell. Lets examine that thought, to see if that's the case:
(Exodus 12:43-51) (NKJV) 43And the ETERNAL said to Moses and Aaron, This is the ordinance of the Passover: No foreigner shall eat it. 44But every man's servant who is bought for money, when you have circumcised him, then he may eat it. 45A sojourner and a hired servant shall not eat it. 46In one house it shall be eaten; you shall not carry any of the flesh outside the house, nor shall you break one of its bones. 47All the congregation of Israel shall keep it. 48And when a stranger dwells with you and wants to keep the Passover to the ETERNAL, let all his males be circumcised, and then let him come near and keep it; and he shall be as a native of the land. For no uncircumcised person shall eat it. 49One law shall be for the native-born and for the stranger who dwells among you. 50Thus all the children of Israel did; as the ETERNAL commanded Moses and Aaron, so they did. 51And it came to pass, on that very same day, that the ETERNAL brought the children of Israel out of the land of Egypt according to their armies.

(Leviticus 19:34) (NOG) Foreigners living among you will be like your own people. Love them as you love yourself, because you were foreigners living in Egypt. I am Yahweh your SOVEREIGN.

(Isaiah 56:3-5) (NKJV) 3Do not let the son of the foreigner Who has joined himself to the ETERNAL Speak, saying, The ETERNAL has utterly separated me from His people; Nor let the eunuch say, Here I am, a dry tree. 4For thus says the ETERNAL: To the eunuchs who keep My Sabbaths, And choose what pleases Me, And hold fast My covenant, 5Even to them I will give in My house And within My walls a place and a name Better than that of sons and daughters; I will give them an everlasting name That shall not be cut off.

(Genesis 15:5-6) (NKJV) 5Then He brought him outside and said, Look now toward heaven, and count the stars if you are able to number them. And He said to him, So shall your descendants be. 6And he believed in the CREATOR, and He accounted it to him for righteousness.

(Genesis 26:1-5) (NKJV) 1There was a famine in the land, besides the first famine that was in the days of Abraham. And Isaac went to Abimelech king of the Philistines, in Gerar. 2Then the ETERNAL appeared to him and said: Do not go down to Egypt; live in the land of which I shall tell you. 3Dwell in this land, and I will be with you and bless you; for to you and your descendants I give all these lands, and I will perform the oath which I swore to Abraham your father. 4And I will make your descendants multiply as the stars of heaven; I will give to your descendants all these lands; and in your seed all the nations of the earth shall be blessed; 5because Abraham obeyed My voice and kept My charge, My commandments, My statutes, and My laws.

(Ezekiel 14:19-20) (NKJV) 19Or if I send a pestilence into that land and pour out My fury on it in blood, and cut off from it man and beast, 20even though Noah, Daniel, and Job were in it, as I live, says the ETERNAL CREATOR, they would deliver neither son nor daughter; they would deliver only themselves by their righteousness.
As you can plainly see, anyone can join with the CREATOR and Israel as a naturalized citizen. All that is required is to keep His Sabbaths, and choose what pleases Him, and hold fast to His covenant, His commandments, His statutes, and His laws.
But in the end, Yahweh the Almighty CREATOR and SOVEREIGN of the universe, will renew the heavens and the earth, and His Sabbaths, commandments, ordinances, regulations, and statutes will be honored by all people, of all nations. And so shall it remain that way forever:
(Isaiah 65:17) (NIV) See, I will create new heavens and a new earth. The former things will not be remembered, nor will they come to mind.

(Isaiah 66:23) (WEB) It shall happen that from one new moon to another, and from one Sabbath to another, ALL FLESH will come to worship before me, says Yahweh.
Finally, listed here are some Scriptures on the importance, and benefits, of learning and applying all that the CREATOR has to teach us. The Sabbath Day, is the most important time to approach and ask for, knowledge and understanding from the CREATOR. Doing so allows Him to 'sanctify' you, because it is the sign between Him and you that He will honor and answer all your requests for knowledge and wisdom. This is the time He appointed for you to do so. In fact, the Sabbath is the first and most important Feast listed by the CREATOR in Leviticus:
(Leviticus 23:1-3) (NKJV) 1And the ETERNAL spoke to Moses, saying, 2Speak to the children of Israel, and say to them: The feasts of the CREATOR, which you shall proclaim to be holy convocations, these are My feasts. 3Six days shall work be done, but the seventh day is a Sabbath of solemn rest, a holy convocation. You shall do no work on it; it is the Sabbath of the ETERNAL in all your dwellings.
Did you catch that! Lets read it again elsewhere, just to make sure:
(Exodus 16:29) (NKJV) See! For the ETERNAL has given you the Sabbath; therefore He gives you on the sixth day bread for two days. Let every man remain in his place; let no man go out of his place on the seventh day.
What Must We Do When Keeping His Most Holy Day?
As we just read in (Leviticus 23:1-3, and Exodus 16:29), first and foremost we are to remain within our own dwellings on the 'Seventh-Day Sabbath'. Unlike other appointed Feasts, where we are commanded to apear before the Almighty, we are not to venture out on the Sabbath. We are to use this time to prayerfully study His word, offer praise and thanksgiving for all He has given to us, starting with our very lives. We are to use this time for prayer and supplication, asking Him for knowledge and truth.
Despite all the ideas that we must study His word at [high places such as: Cathedrals, Chapels, Churches, Monasteries, Mosques, Synagogues, Temples etc.], and learn from men with [Honorific] titles such as [Apostle, Bishop, Cardinal, Deacon, Elder, Imam, Minister, Monk, Mullah, Pastor, Preacher, Priest, Rabbi, Reverend, etc.], the ETERNAL makes it quite clear that He is the possessor of all knowledge, and the only one qualified to teach His word:
(Isaiah 8:20) (NKJV) To the law and to the testimony! If they do not speak according to this word, it is because there is no light in them.
It does NOT say "To the minister, or the priest, or the rabbi". Nor, does it say "To the church". No, it says "To the law and to the testimony", meaning the Holy Scriptures [the Tanakh or Old Testament]. Here are just a few, of the many Scriptures on how, and from whom, you should learn the Holy Scriptures:
(Deuteronomy 11:18-23) (NKJV) 18Therefore you shall lay up these words of mine in your heart and in your soul, and bind them as a sign on your hand, and they shall be as frontlets between your eyes. 19You shall teach them to your children, speaking of them when you sit in your house, when you walk by the way, when you lie down, and when you rise up. 20And you shall write them on the doorposts of your house and on your gates, 21that your days and the days of your children may be multiplied in the land of which the ETERNAL swore to your fathers to give them, like the days of the heavens above the earth. 22For if you carefully keep all these commandments which I command you to do, to love the ETERNAL your CREATOR, to walk in all His ways, and to hold fast to Him, 23then the ETERNAL will drive out all these nations from before you, and you will dispossess greater and mightier nations than yourselves.

(Joshua 1:8) (NKJV) This Book of the Law shall not depart from your mouth, but you shall meditate in it day and night, that you may observe to do according to all that is written in it. For then you will make your way prosperous, and then you will have good success.

(Ezra 7:10) (NKJV) For Ezra had prepared his heart to seek the LAW of the ETERNAL, and to do it, and to teach statutes and ordinances in Israel.

(Psalms 1:1-6) (NKJV) 1Blessed is the man Who walks not in the counsel of the ungodly, Nor stands in the path of sinners, Nor sits in the seat of the scornful; 2But his delight is in the law of the ETERNAL, And in His law he meditates day and night. 3He shall be like a tree Planted by the rivers of water, That brings forth its fruit in its season, Whose leaf also shall not wither; And whatever he does shall prosper. 4The ungodly are not so, But are like the chaff which the wind drives away. 5Therefore the ungodly shall not stand in the judgment, Nor sinners in the congregation of the righteous. 6For the ETERNAL knows the way of the righteous, But the way of the ungodly shall perish.

(Psalms 92:1-2) (NKJV) 1It is good to give thanks to the ETERNAL, And to sing praises to Your name, O Most High; 2To declare Your lovingkindness in the morning, And Your faithfulness every night... See: (Psalms 92) for complete text.

(Psalm 119:9) (NKJV) How can a young man cleanse his way? By taking heed according to Your word.

(Psalm 119:11) (NKJV) Your word I have hidden in my heart, That I might not sin against You.

(Psalm 119:17) (NKJV) Deal bountifully with Your servant, That I may live and keep Your word.

(Psalm 119:18) (NKJV) Open my eyes, that I may see Wondrous things from Your law.

(Psalm 119:99) (NKJV) I have more understanding than all my teachers, For Your testimonies are my meditation.

(Psalm 119:105) (NKJV) Your word is a lamp to my feet And a light to my path.

(Proverbs 2:1-5) (NKJV) 1My son, if you receive my words, And treasure my commands within you, 2So that you incline your ear to wisdom, And apply your heart to understanding; 3Yes, if you cry out for discernment, And lift up your voice for understanding, 4If you seek her as silver, And search for her as for hidden treasures; 5Then you will understand the fear of the ETERNAL, And find the knowledge of the CREATOR.

(Proverbs 3:1-2) (NKJV) 1My son, do not forget my law, But let your heart keep my commands; 2For length of days and long life And peace they will add to you.

(Isaiah 8:19-20) (NKJV) 19And when they say to you, Seek those who are mediums and wizards, who whisper and mutter, should not a people seek their CREATOR? Should they seek the dead on behalf of the living? 20To the law and to the testimony! If they do not speak according to this word, it is because there is no light in them.

(Isaiah 58:13-14) (GNT) 13The ETERNAL says, If you treat the Sabbath as sacred and do not pursue your own interests on that day; if you value my holy day and honor it by not traveling, working, or talking idly on that day, 14then you will find the joy that comes from serving me. I will make you honored all over the world, and you will enjoy the land I gave to your ancestor, Jacob. I, the ETERNAL, have spoken.

(Hosea 4:6) (TLB) My people are destroyed because they don't know me, and it is all your fault, you priests, for you yourselves refuse to know me; therefore, I refuse to recognize you as my priests. Since you have forgotten my laws, I will 'forget' to bless your children. - (ALL Versions)
What Does The CREATOR Require Of One Who Wants Eternal Life?
(Deuteronomy 10:12-13) (KJV) 12And now, Israel, what doth the ETERNAL thy CREATOR require of thee, but to fear* the ETERNAL thy CREATOR, to walk in all His ways, and to love Him, and to serve the ETERNAL thy CREATOR with all thy heart and with all thy soul, 13To keep the commandments of the ETERNAL, and his statutes, which I command thee this day for thy good?
*The main purpose of the First Council of Nicea, was to create a deception called the [New Testament]™, containing a counterfit 'man-god' saviour mythology. Part of that deception, was to present this false 'savior' as being on a mission to do away with the penalty for breaking the commandments of the ETERNAL CREATOR found in the Hebrew Scriptures [Old Testament]. This false pagan 'man-god' was also portrayed as being merciful and forgiving; as long as you believed in him. To that end, the translators went about presenting the loving CREATOR of Adam and Eve and all mankind, as someone to be feared. In Hebrew, the English word 'fear' is (Strongs #H3372 'yare') meaning: to fear, reverence, honour, respect, to stand in awe of, be awed. As you can plainly see, fear is only one fifth of the actual meaning of this scripture, yet it is the only meaning being conveyed.
Beware Of FALSE PROPHETS And SAVIORS:
(Deuteronomy 13:1-5) (KJV) 1If a prophet or a dreamer of dreams arises among you, and he gives you a sign or a wonder, 2and the sign or the wonder comes to pass, of which he spoke to you, saying, "Let us go after other gods" (which you have not known) "and let us serve them"; 3you shall not listen to the words of that prophet, or to that dreamer of dreams; for Yahweh your CREATOR , to know whether you love Yahweh your CREATOR with all your heart and with all your soul. 4You shall walk after Yahweh your CREATOR, fear him, keep his commandments, and obey his voice, and you shall serve him, and cling to him. 5That prophet, or that dreamer of dreams, shall be put to death, because he has spoken rebellion against Yahweh your CREATOR, who brought you out of the land of Egypt, and redeemed you out of the house of bondage, to draw you aside out of the way which Yahweh your CREATOR commanded you to walk in. So you shall remove the evil from among you. Also see: (Exodus 3:15, Psalm 146:3).
Return to The ETERNAL CREATOR the ONLY SOVEREIGN:
So who are you going to believe? The Almighty CREATOR and ETERNAL SOVEREIGN of the universe, or some counterfit 'man-god' saviour mythology, of an equally counterfit [New Testament]™ book of deception? The hour is late in this earth age, and the time is too short to be playing attending church. The Hebrew Scriptures [OT] is written to the people of the 13 tribes of Israel, now scattered among all the nations of the earth, who are destined to become a kingdom of priests, a holy nation unto the ETERNAL (Exodus 19:3-7). Read about the ETERNAL CREATOR, and his plan for you. Learn how to please Him and love Him, as He loves you. He is calling. Won't you answer Him today? Also see: (2 Chronicles 30:9, Nehemiah 1:9, Job 22:23, Isaiah 44:22, Jeremiah 24:7, Lamentations 3:40, Hosea 6:1, Hosea 12:6, Hosea 14:1, Joel 2:12, Zechariah 1:3).
Today, we are falsely led to believe that paying the penalty for not obeying the commandments and statutes of the ETERNAL, were Nailed To The Cross", by a self-proclaimed 'savior', even though this 'savior' met the fate handed out to false prophets as required by those same commandments and statutes. It is because we blindly believe what we are told, by those given charge over us, that these incorrect understandings come about:
(Hosea 4:6) (TLB) My people are destroyed because they don't know me, and it is all your fault, you priests, for you yourselves refuse to know me; therefore, I refuse to recognize you as my priests. Since you have forgotten my laws, I will 'forget' to bless your children. - (ALL Versions)
Gaining a correct understanding of the CREATOR, and His word, requires many things however. It requires prayer, much reading and re-reading, even going as far as looking up the meanings of many words, and going back to the original Hebrew language as much possible. Many things become muddled by translating words from one language to another. Or worse, through intentional mis-translations. Yes, sadly there are many examples of this throughout the Bible. So when HE says to study and seek HIM daily, with your whole heart, and with your whole soul, and with all your might, and He SEES you doing that, then understanding will be granted to you. The common English Bible states it much better:
(Deuteronomy 13:4) (CEB) You must follow the ETERNAL your CREATOR alone! Revere Him! Follow His commandments! Obey His voice! Worship Him! Cling to Him; NO OTHER!

(Joel 2:27) (LEB) And you will know that I am in the midst of Israel, and I am Yahweh, your SOVEREIGN, and there is no other. My people will never be ashamed again.

(Isaiah 44:6) (WEB) This is what Yahweh, the King of Israel, and his Redeemer, Yahweh of Armies, says: I am the first, and I am the last; and besides me there is no 'god'.

(Isaiah 44:24) (WEB) Yahweh, your Redeemer, and he who formed you from the womb says: I am Yahweh, who makes all things; who alone stretches out the heavens; who spreads out the earth by myself...
Serving false 'gods' is nothing new. Today people worship a false self-proclaimed, 'son of god', as well as many other false 'gods'. Mankind has been choosing and inventing false deities ever since they turned their backs on the CREATOR in the garden of Eden. Don't you think you should stick to the true CREATOR, just as Joshua chose to do, back in his time:
(Joshua 24:15) (AMP) If it is unacceptable in your sight to serve the CREATOR, choose for yourselves this day whom you will serve: whether the 'gods' which your fathers served that were on the other side of the River, or the 'gods' of the Amorites in whose land you live; but as for me and my house, we will serve the CREATOR. - (ALL Versions)
It is vital that you understand the CREATOR when He says: I am Yahweh, your SOVEREIGN, and there is no other. You must earnestly seek The Mighty One, The ETERNAL SOVEREIGN, and CREATOR of the universe, and pray that HE will grant that understanding to you. As you prayerfully read these articles and essays, keep in mind that the Sabbath day is the proper time to study, and approach Him with your prayers of thanksgiving, and supplications for knowledge and understanding. Doing so, shows Him you are truly seeking to honor the Sabbath, and assures that He will grant all your requests for His knowledge, understanding, and wisdom.
We are certainly living in the time mentioned by the prophet Daniel, "the time of the end" when many shall run to and fro, and knowledge shall be increased (Daniel 12:4). It is time to take advantage of this increased knowledge, and use it to gain an understanding of the CREATOR and HIS message. By doing so, you can start to honor HIS commandments as HE intended, and come to love HIM as HE loves you!

Footnotes:
[1] [a]All scriptural links point to the Bible Gateway, A Searchable Online Bible In Over 100 Versions And 50 Languages, located at "BibleGateway.Com", a vast biblical resource containing all the major texts and reference materials useful for in-depth bible studies. Most scriptual quotations are from the (KJV) of the Bible, however versions noted in (parentheses) should also be consulted. [b]All Strong's scriptural references point to the Blue Letter Bible Lexicon, located at "BlueLetterBible.Org", another vast biblical resource which has over 4,000,000 links available, pointing to more than 165,000 pages of concordances, lexicons, dictionaries, commentaries, images, and several Bible versions.